Main Menu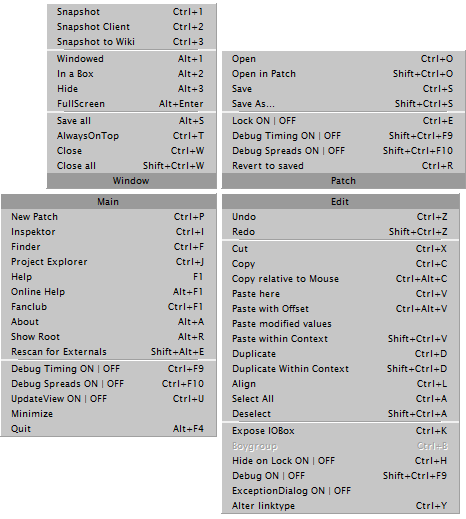 vvvv's main menu is not visible by default in order to save precious screen-estate. Also we save you from doing a lot of mouse-meters moving the cursor to and from the menu as it is always at your finger tip and can easily invoked:
How to open:
Middle mouse button click in an empty area in a patch
SPACE + Rightclick** in an empty area in a patch
If you have a middle button, but it doesn't invoke the menu, then your system may have assigned the middle mouse button to a different function. Go to Settings > Control Panel > Mouse and look for the "middle button assignment" to fix that.